Let's get started by setting up your company profile in Xola. The information that you provide while setting up your company profile is used by Xola to represent your business to customers and allows you to take and receive payments. Your profile includes things like company name and logo, social media accounts, payment processing information, and setting up any taxes or fees to be applied across your listings.
What's covered in this guide:
Xola stores your company profile inside the Settings tab, log into your Xola account and click Settings in the navigation bar.
Basic Information
Entries that you make in the Basic Info screen will let the world know who you are and how to interact with you. This information is used in product listings and customer communications.
Company Contact Info: Xola uses this information any time email is sent to your customers.

Logo: Your logo is used by Xola as a representation of you. Xola will place the logo on a white background when it is used. We recommend uploading a logo with either a white or transparent background so that it fits in properly with the communication templates.
Social
Social media is a key part of your brand and Xola allows you to configure the most common social channels easily in one place. We will include social icons with the links you provide in communications with customers.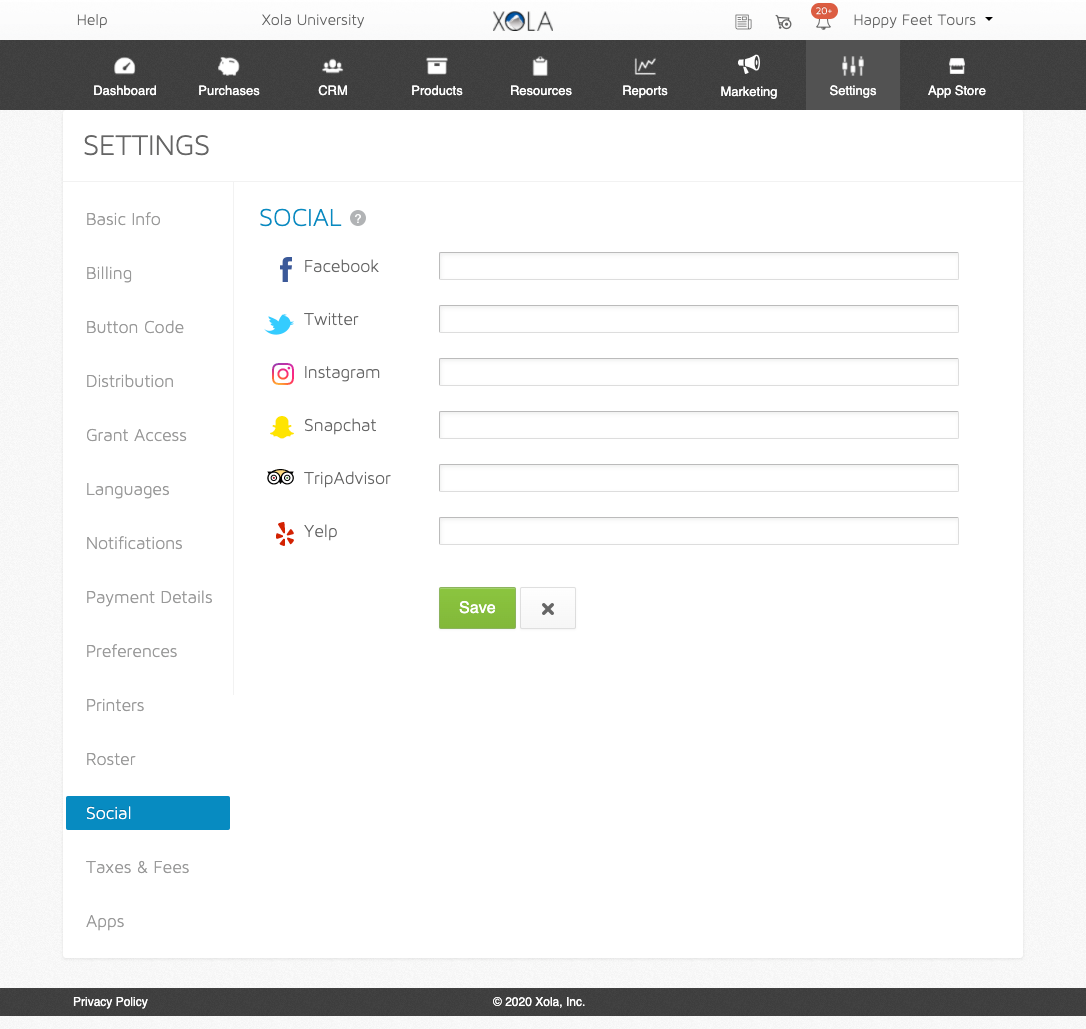 Payments
Payment processing is next. Xola supports the "Know Your Customer" standard for payment processing to ensure that you can securely collect and receive payment for your services.
Set up your bank account information

Select validation rules for credit card payments

Set up the payment methods that you will accept

Configure your point of sale (POS) devices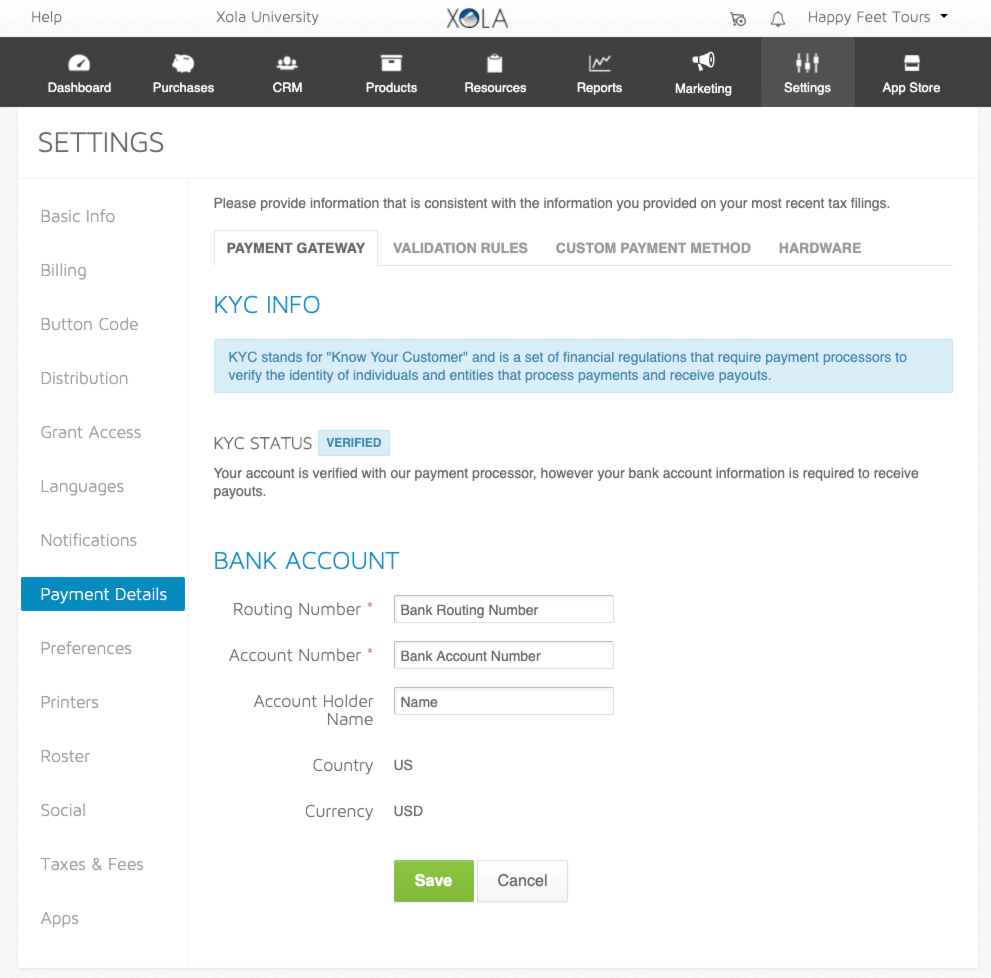 Tip: Always double check the information here. If you get this wrong, it may delay your payments.
Taxes and Fees
You can skip this section If you are not required to collect taxes or fees for your products or if you are collecting them an another way. Xola recommends that you set up taxes and fees before processing any live bookings to avoid accounting issues in the future.
Navigate to Settings > Taxes & Fees
Click '+add'
Enter a title that will show as a line item in a detailed view of a booking.
Set your terms.
Select which listings this will apply to. All listings are selected by default.
Click Save
Note: You can configure more than one tax/fee to be applied to a listing. This can be useful if you have to charge an additional fee to add-ons but not to the booking cost.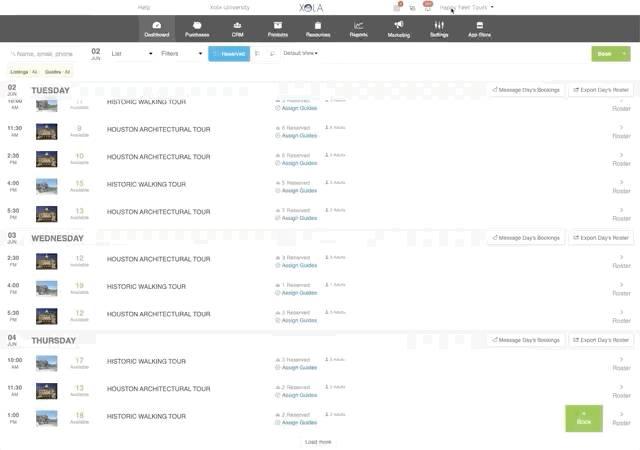 Additional Profile Information
Xola provides a rich set of settings that you will come back to as you grow. When you are ready, come back to the settings tab to:
Turn on or off features
Add apps from the app store
Set up users and grant them permissions
Set the preferences and policies for bookings, gifts, rosters, and notifications
Congratulations! you've completed the first step in your getting up and running with Xola, click next and we will configure a product listing.