Xola Websites is our new hosted websites service. You can now get a modern website that is fully optimized with conversion science, mobile, and local SEO best practices.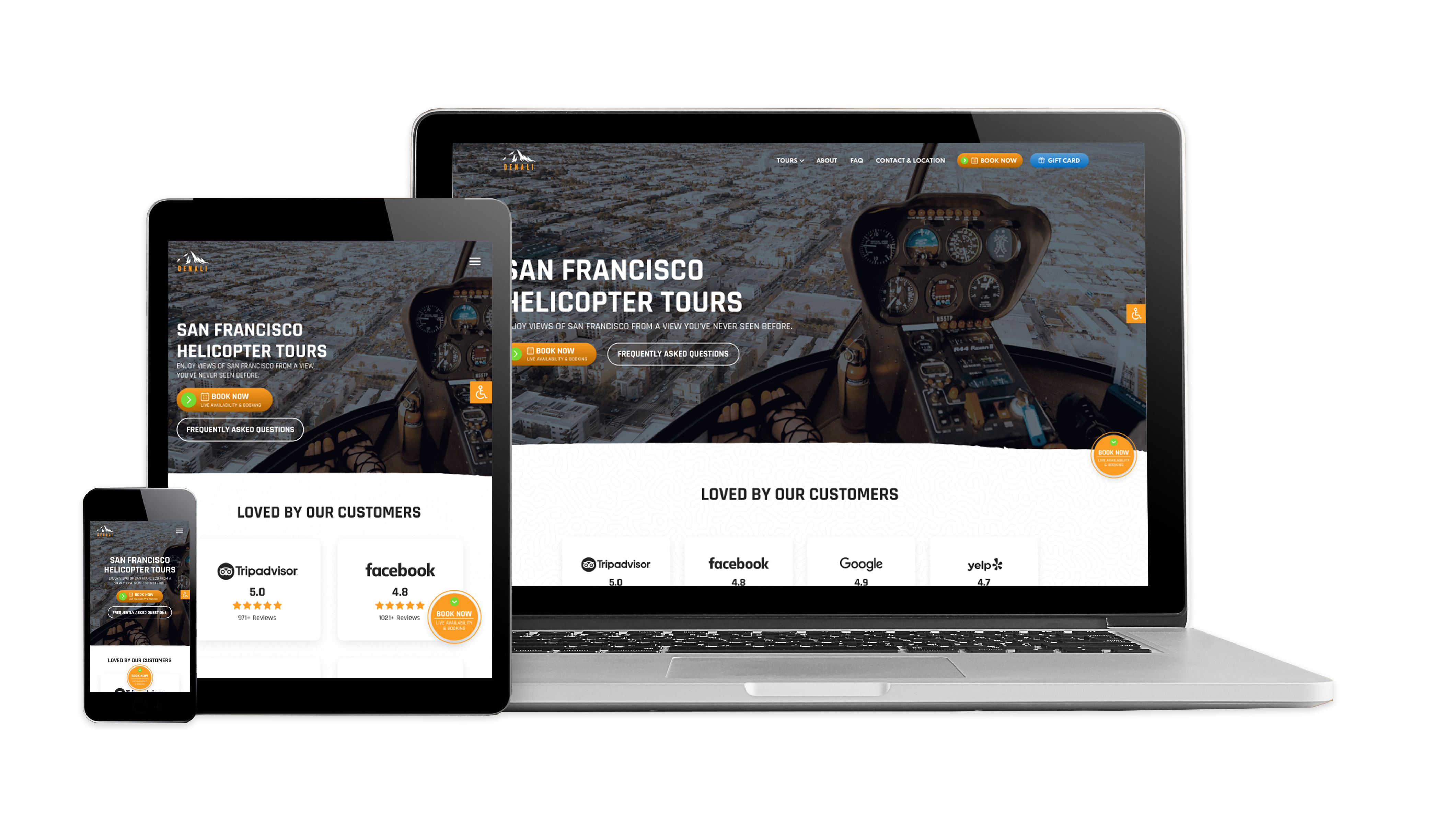 This is complimentary for all Xola customers, and includes your choice of one of our responsive website design templates, free hosting, SSL certificate, and access to all of our automated marketing features including Lightning Deals, Resume Booking, Package Upsell and Abandoned Booking Recovery.
Here is what one Xola customer had to say:

"Working with Xola on my website was extremely easy and effective. I was able to create and launch my website in less than two weeks. Communication was super fast and very responsive. The expertise of the XOLA team provided great feedback for the best results possible, to get the most out of my website" -Troy Daily, Owner of TC Brew Bus
Interested? Here are more details about how you can maximize your website's potential with a new, modern design.
Sites are complimentary for qualified Xola Flex customers and subject to availability.