Xola Waivers is currently in beta and available only to a limited number of test customers. If you are interested in being a part of the beta group, select "Request access" from the Xola app store in your account.
Save time at check-in by getting waivers signed before arrival. When you install Xola Waivers from the App Store, you can then create your waivers and assign them to listings.
Navigate to the Xola App Store by clicking the App Store tab in the upper right hand corner.

Locate "Xola Waiver" and select the App Store tile.

Click the green "Request Access" button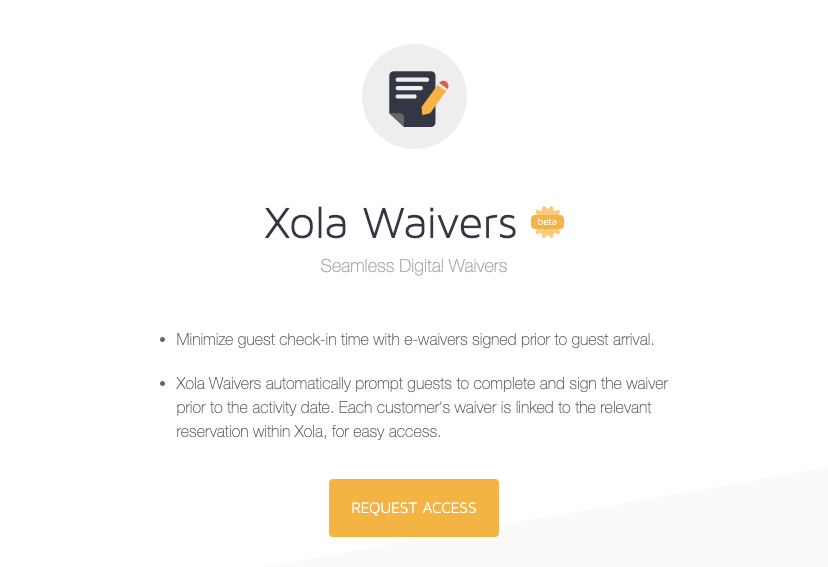 Once installed from the App Store you can set up and create your own Xola Waivers. Go to Settings>Apps> Xola Waivers and click on the "Create a Waiver" button. After this you can begin to create a custom waiver template that can be assigned to listings: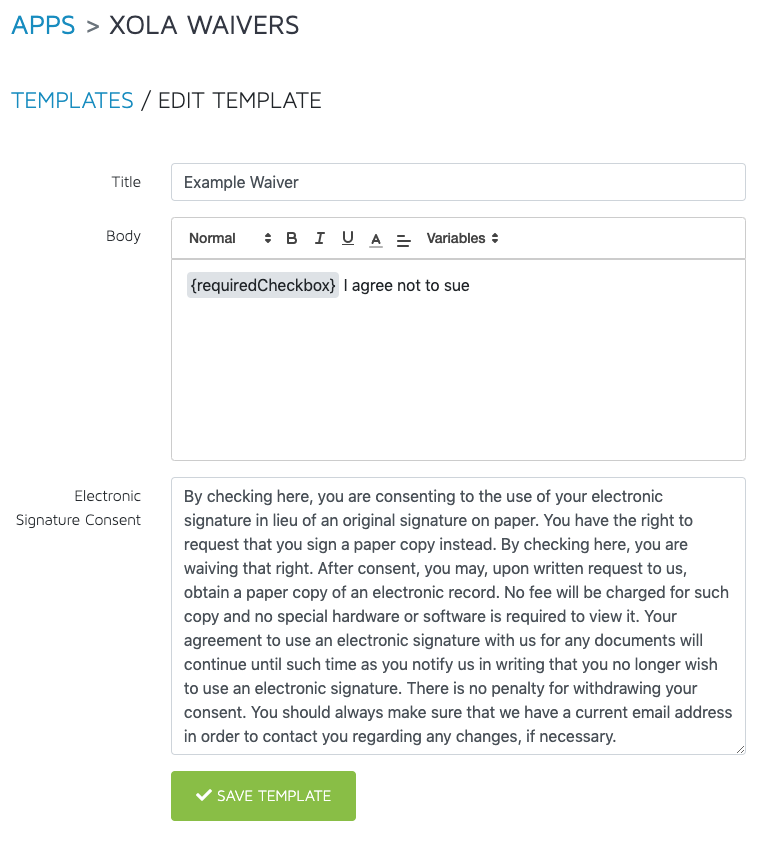 Create a Title and a Body for your waiver. In addition to your own text, the Body can have a few variables to choose from when adding custom content to your waiver. These variables will dynamically populate content in the waiver. The available variables are:
Required Check Box: Places a check out in which the customer has to check in order to Finish and Agree to waiver
Current Date: The date in which the waiver is opened
To configure which listings you would like Xola Waivers to apply to navigate to CRM > Digital Waivers and click the pencil next to the waiver you would like to use.

After a customer completes a booking for listing with a Xola Waiver tied to it, the checkout window will ask them to fill out the waiver.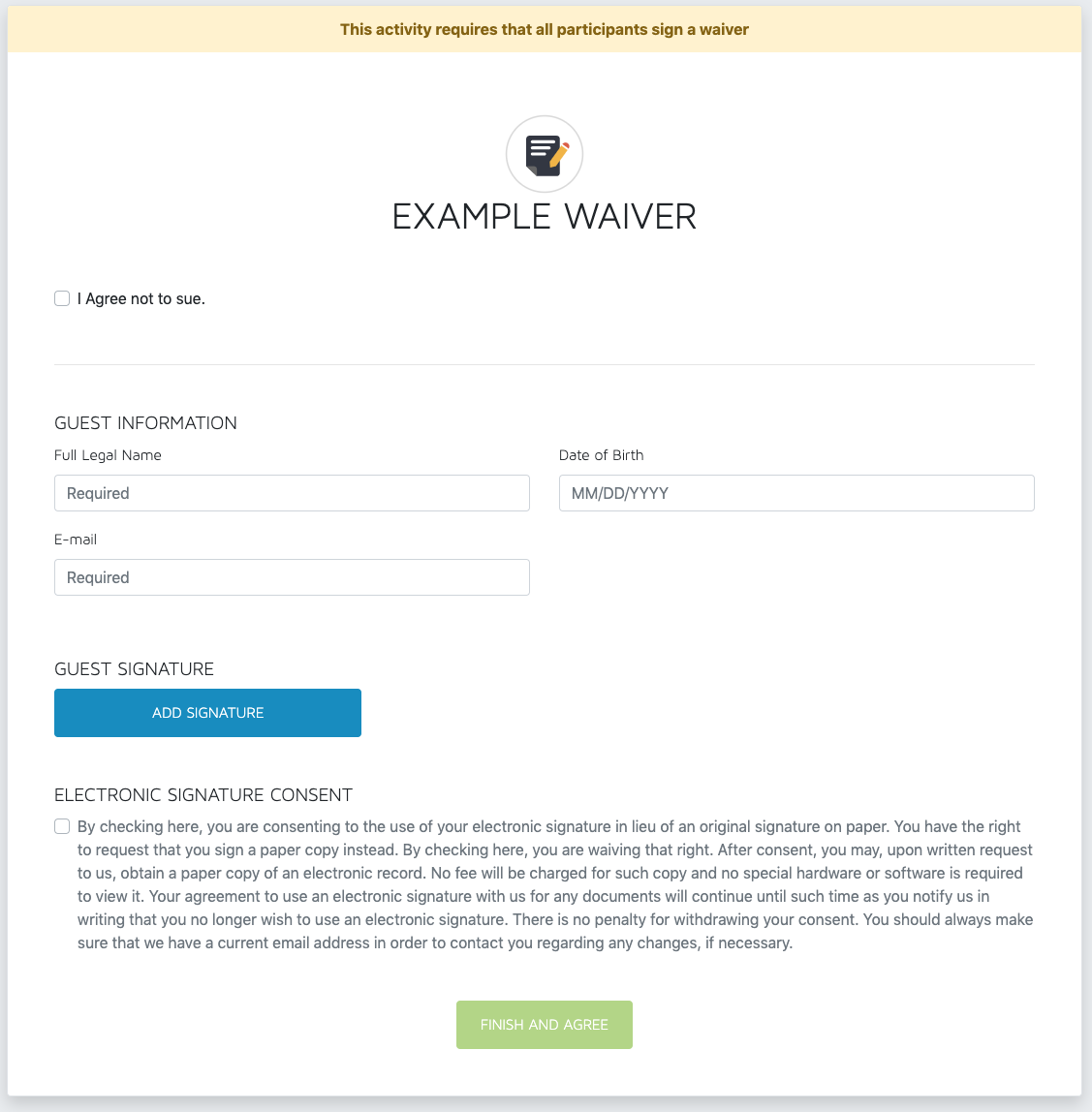 This same digital waiver link will also be included in the Confirmation and Reminder emails your customer will receive. They can click the link in the email at any time to sign.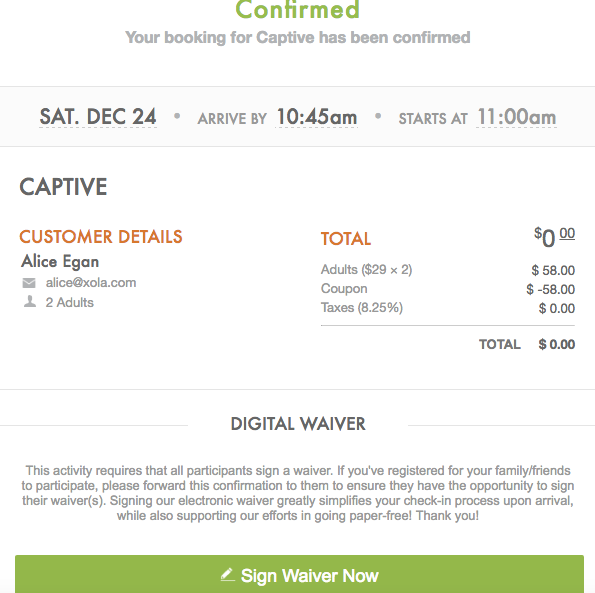 Customers will also be given the option to sign another waiver or share the waiver link with other guests. They can click the share link and a waiver URL will be copied and they can send to others via email, text, or group chat.

Waivers will automatically link to bookings when signed from the link for their booking (or can be manually linked when signed from a generic link):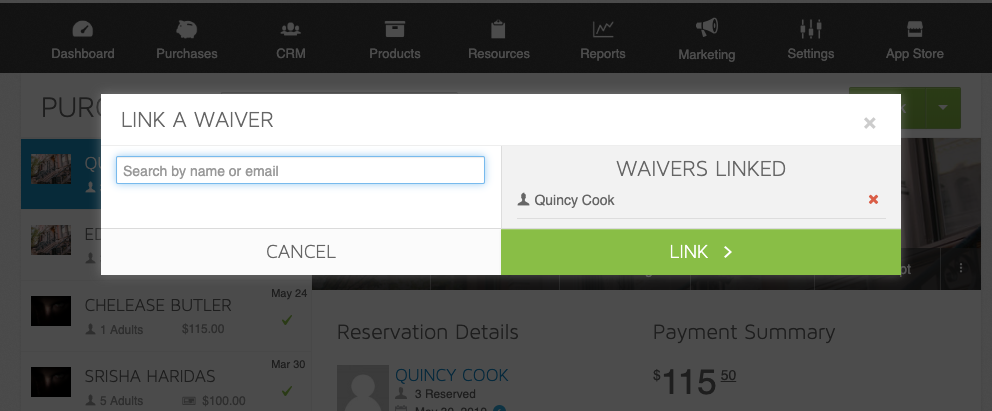 Follow this link to learn how to Attach a Signed Waiver to a Booking.