Wherewolf offers a Digital Waiver and Guest Management Suite that helps streamline the arrival of your guests by offering check-ins before they get on-site, manage your guests on-site and maintain relationships after they leave.
To set up Wherewolf within Xola, you will first need a Wherewolf account, which you can sign up for here. By integrating your Wherewolf account with Xola you will be able to request digital signatures form the confirmation email and see signed waivers linked in Xola allowing you to easily veiw signed waivers in Xola (as a PDF) and track how many members of a group have signed waivers.
Once this is complete, follow these steps to integrate Wherewolf with your Xola account.
Navigate to the Xola App Store by clicking the App Store tab in the upper right hand corner.
Locate "Wherewolf" and select the App Store tile.
Click the green "Install" button and agree to the terms.
Type in your Wherewolf Client ID. If you are not sure what this is, or how to get it, you can reach out to Wherewolf support for help.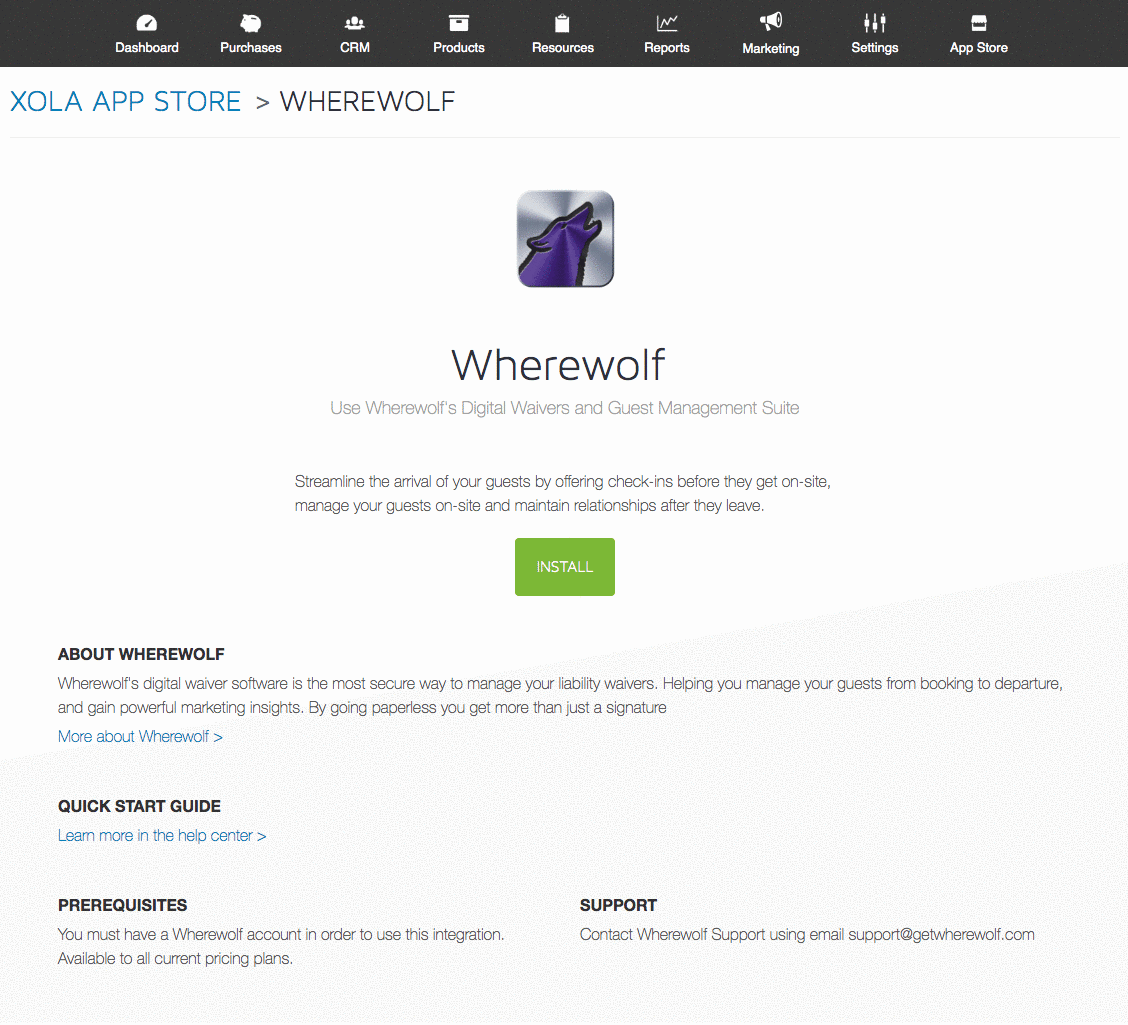 Once this is complete, you can configure your digital waiver settings in CRM > Digital Waivers.