If a customer has Apple Pay or Google Pay set up on their phone or browser, Xola checkout will default to this as the booking's payment method. Customers have the option to opt out of Apple/Google pay and manually enter their card details if they would like.
---
What's covered in this article:
---
How to Enable
Navigate to the Xola App Store by clicking the App Store tab in the upper right hand corner.
Locate Apple & Google Pay and select the App Store tile.
Click the green Install button

This will now show up automatically on your checkout to your customers.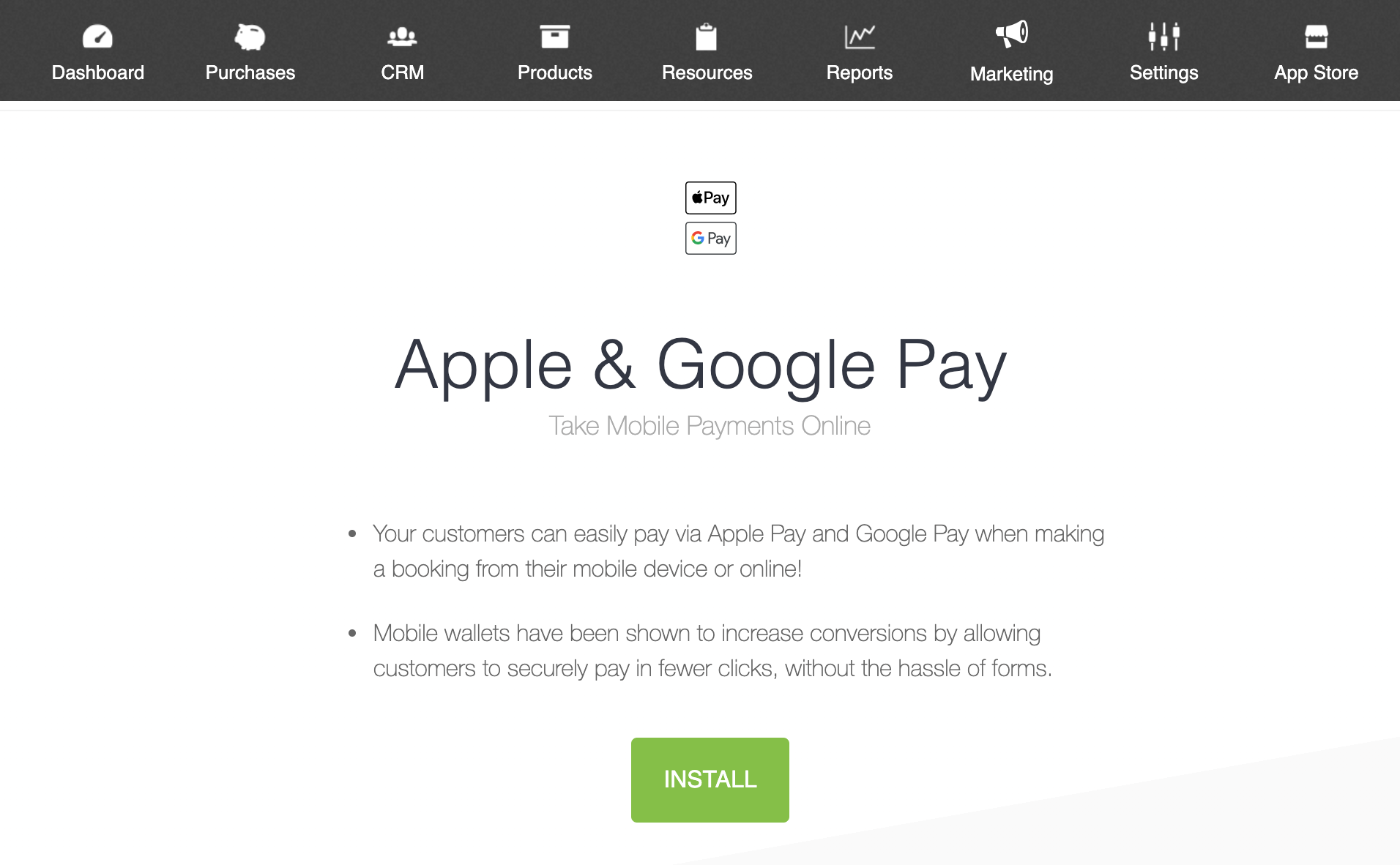 Customer Experience
Here's a preview of what the payment details page of checkout would look like for a customer with Apple Pay enabled on their phone: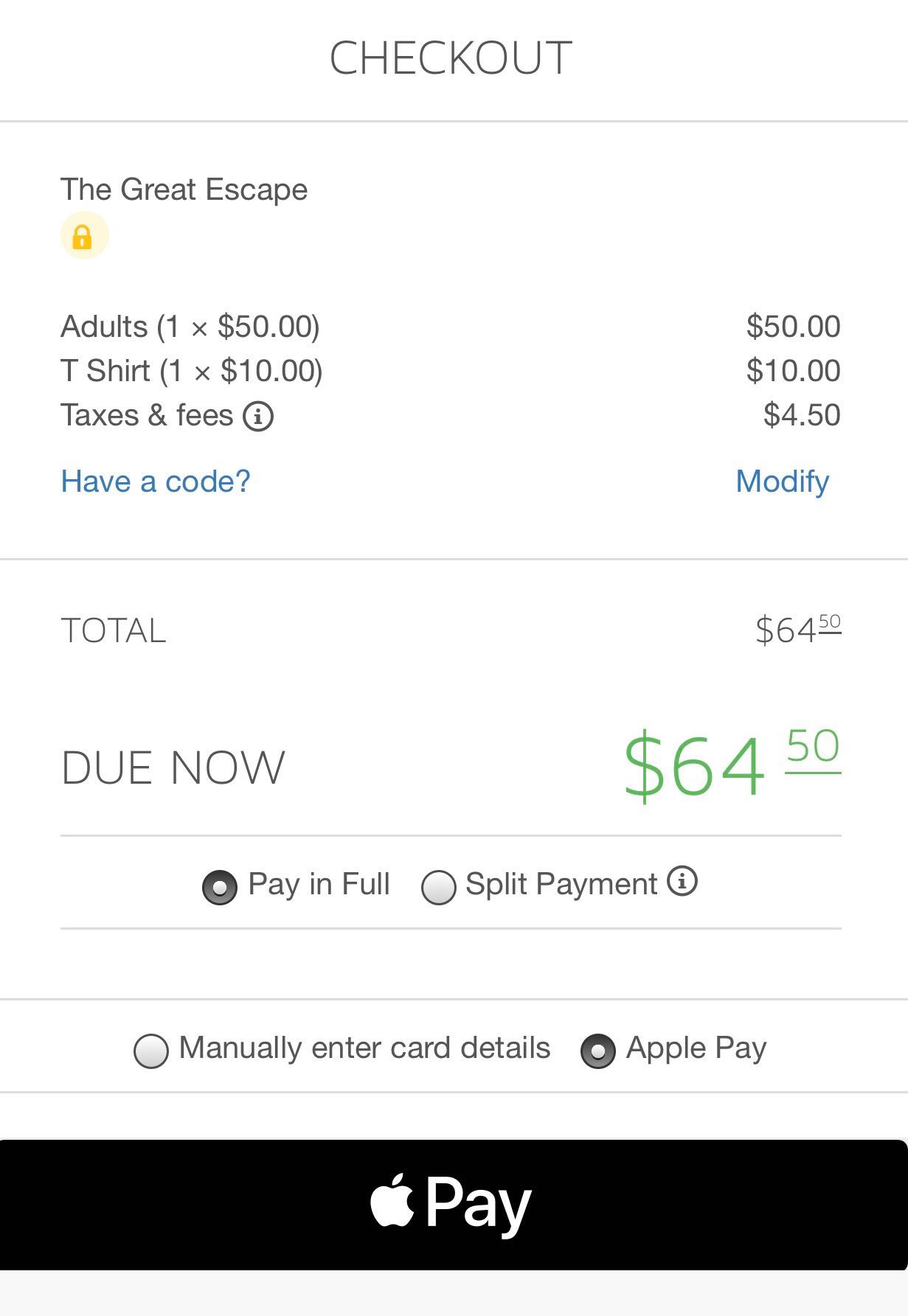 Note: In addition to Apple Pay and Google Pay, Microsoft Pay is also supported by Xola checkout. Currently, these payment methods are not available for gift checkout.