The Capacity Utilization Report displays what percentage of your time slots were booked for a chosen listing over a period of time. You can find this report by navigating to Reports > Capacity Utilization. If you do not see this report in your menu, you can turn it on or request access from the App Store.
---
What's covered in this article:
---
When viewing the report, in the upper right corner you can click the first drop down menu to select which experience's data to view. Next to this, you can select the desired date range.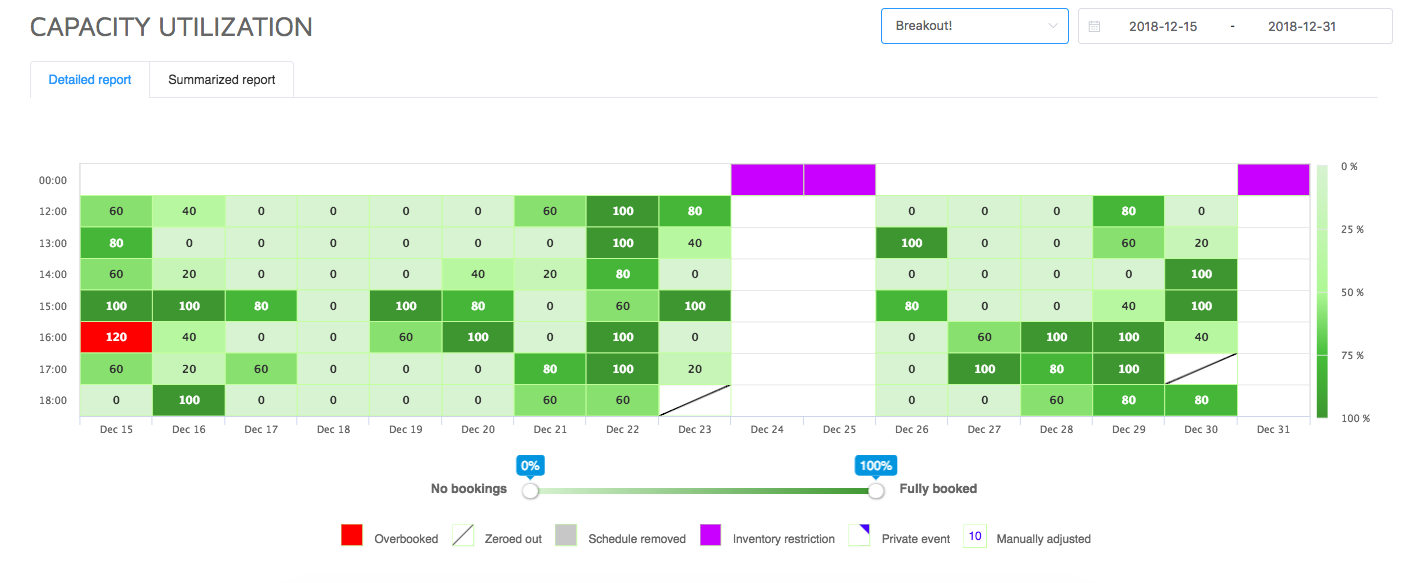 Detailed Report
You are viewing the Detailed Report tab in the upper left by default. This report shows you a heat map of your time slots over the chosen date range. There is a slider with two movable points that allow you control what is displayed based on percentage booked, and below this is a legend explaining how particular time slots are indicated in the heat map.
At the bottom of this page, you will see a table which will give you information around how many guests booked for each particular time slot, capacity, and yield or percentage. This table can be exported into a spreadsheet file by clicking the export button above.

Summarized Report
If you select the Summarized Report tab in the upper left corner of the page, you will see a line graph that compares your total capacity with your guest count over the same date range.

At the bottom of the Summarized Report, you will see another slightly less detailed table that can also be exported into a spreadsheet.

Modify Capacity
You can close off your capacity for a timeslot or even change the capacity amount straight from the Capacity Heat Map.
Close off capacity: To completely close off a timeslot, so that customers can not book, click on the box you want to close off and hit the Close off capacity link and hit continue.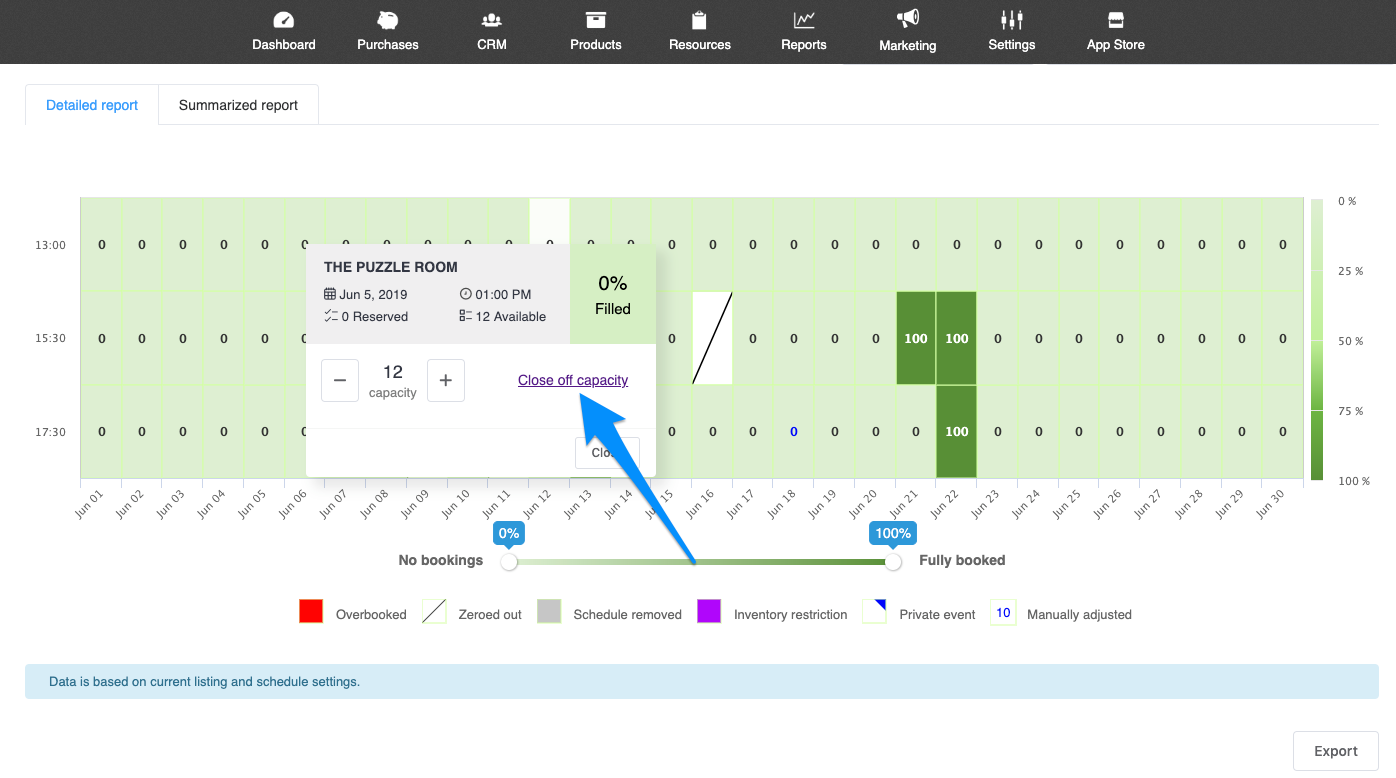 To adjust the capacity: Simply click on the box you want to adjust and use the plus or minus sign to adjust the capacity. This will be reflected on your Dashboard for that timeslot adjusted.