Xolabot's Resume Booking feature increases your websites conversion rates and revenue from bookings. It does this by re-engaging customers who have opened a checkout window and exited without making a purchase. When a customer exits a checkout, the following bot will show up.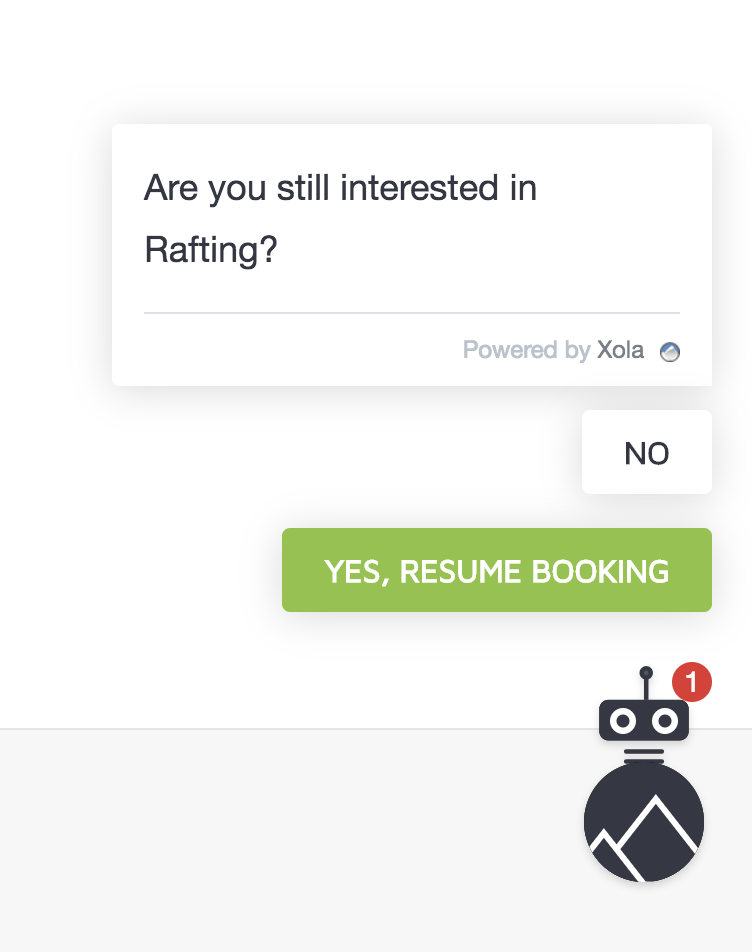 How does it work?
If your customer opened up the check out a window and did not complete the checkout, XolaBot will pop back up after three seconds and ask your customer if they would like to complete their checkout.
When a traveler selects YES, RESUME BOOKING they will be brought back to where the left off at checkout.
When a traveler selects NO, the notification will go away. 
If you have the Abandoned Booking feature enabled, Resume Booking will integrate seamlessly. That means if a booking a recovered from the rescue email or resume booking chat, it will communicate with the other. For example, if a traveler goes back to the checkout from selecting the YES, RESUME BOOKING button and makes a booking, they will not receive and Abandoned Booking email.