Watch a recording of the Custom Reports webinar here.
Custom Reports allow you to create and save your own custom reports based on a suggested template. Report Templates in Xola allow you to choose which columns you'd like to show and apply rule-based filters to those columns. With this level of customization, you can create and save different types of reports to help answer a myriad of business questions. Here are just a few examples:
How many confirmed bookings with a balance due greater than zero do I have scheduled for the upcoming month of July?
How much revenue did I generate from bookings made last year with the coupon code SUMMERSPECIAL?
How many children were booked on Listing A for events that occurred in the afternoon last week?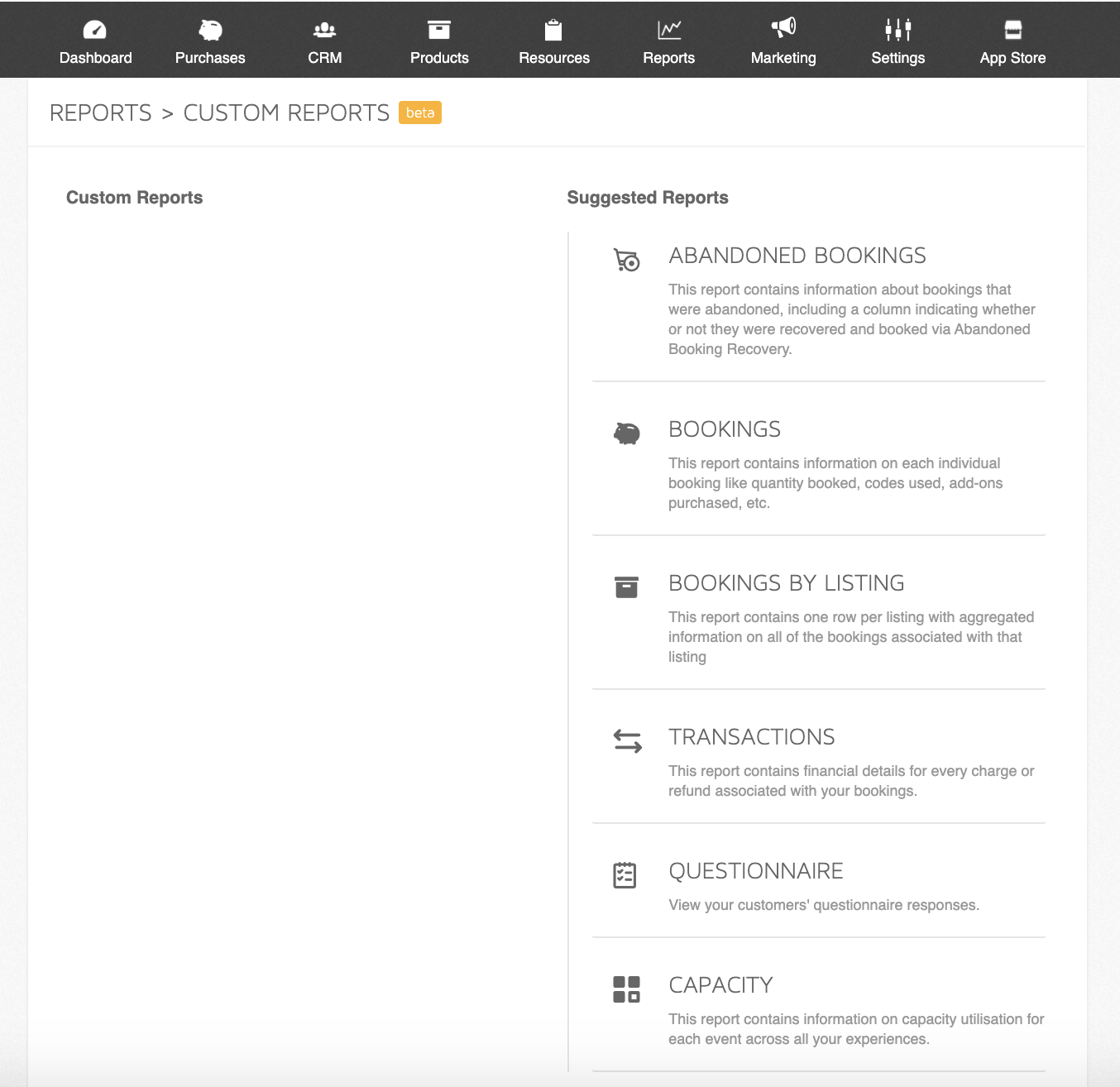 Create and Save a New Custom Report
Start by navigating to Reports > Report Templates. From there, choose a report from the list of suggested reports.
Next, choose which columns you would like to appear by selecting the Columns drop-down. Any column with a checkmark will appear in the table.
Apply filters to further refine the data that appears in the report. Once a filter has been applied, select the update report button to pull the latest dataset. What filters are available to you will depend on the column type.

Date Filter: Can be filtered at the top of the report by date range.

For example, you could filter for dates in the past or future

Text columns: Can be filtered by value, either by selecting which specific values you want to appear or by searching for a specific text string.
Numerical columns: Can be filtered by value, or by a math equation.

For example, you could filter for values that are greater than or equal to 100.

Once you've made the changes you want to see for your report, select the green Save button to create a new report!

If you're making adjustments to one of your saved reports that you'd like to save but you do not want to make a new report type, select save as.
Give your report a name, and select save report.
You can also export your report to a .xlsx file by selecting the export button.
Now that you've saved a new report, you can come back to it any time by visiting the Report Templates page.
Example of a date column filter:

Example of a Numerical column filter: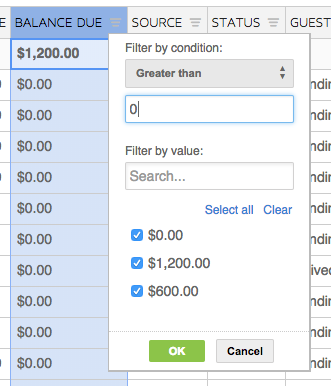 Click here for an overview of reporting Help Center articles.