Add-Ons are additional items that you sell along with a listing. These can be anything - Go Pro Cameras, water bottles, lunch, a bottle of champagne ... Totally depends on your business.
In Xola, Add-Ons are set on a per-listing basis on an unlimited basis.  Add-ons can be customer-facing (so available to purchase during online checkout) or private (so can only be added to a purchase if it is a back office booking or modification).
---
Add-Ons
Navigate to the Listing to which you'd like to add Add-Ons.
Click into the Add-Ons tab in the left-hand menu.
Click +Add.
Fill out Add-On Name, Description, and Price.
If you do not want this add-on to appear during online checkout, tick off "Do not show this add-on for customers checking out via the Book Now button". This add-on will only show in back office bookings or when modifying a booking.
Click Save.
To edit or delete an add-on, hover over the row of the add-on in question and click either Edit Add-On or Delete.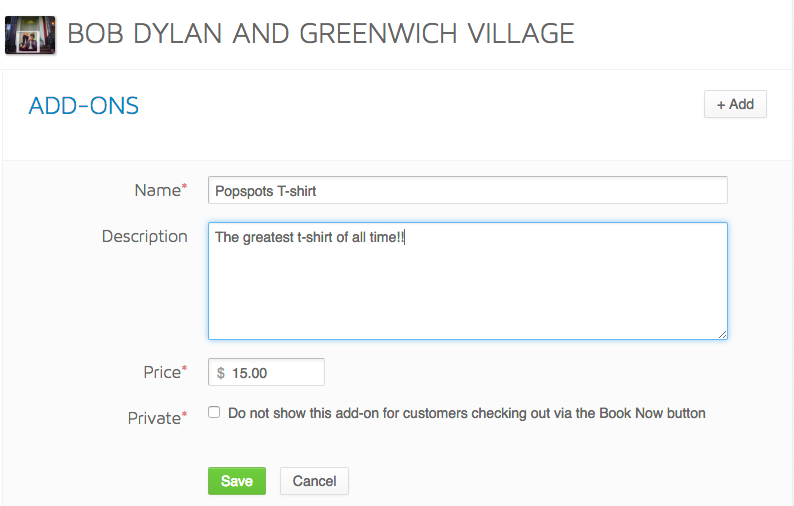 Adding an add-on

Add-ons during online checkout
You can decide whether or not to apply Taxes & Fees to Add-ons by navigating to Settings > Taxes & Fees. Click here for more on configuring your Taxes & Fees.