Xola offers four kinds of coupons: Discount, Voucher, BOGO, and Unlock. While they all allow for discounts on customer bookings, there are important differences between them. This article will detail the difference between normal discount coupons and Unlock coupons.
---
Discount vs. Unlock Coupons
Discount Coupon codes are your traditional dollar amount or percentage off coupon. Five dollars off per booking, 10% off during the holiday season, you know the drill. These can be applied during checkout or to an existing purchase.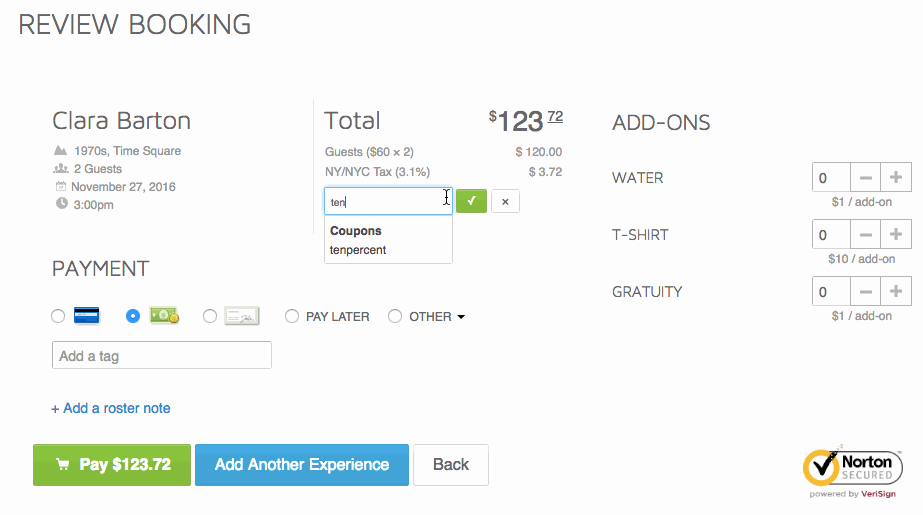 When entered, Unlock Coupon codes allow you to specify an arbitrary price (pre-tax) for a booking. For example, when your mom comes to town you want to give her a special discount on the price of an experience at your establishment. An Unlock Coupon code would allow you to take the price from $120 down to...whatever price you deem fit for Ma.
Often referred to as the "family and friends coupon", Unlock Coupon codes should be for staff use only.