Whether you're looking to redeem a gift certificate, apply a discount coupon, use an Affiliate code, or use a customer's store credit, there's a code for that! With the code in hand, it's easy to redeem it in a Xola back office booking or during online checkout.
---
 Apply Codes at Checkout
Set up your codes 
During back office or online checkout, select "Have a code?" at checkout.
Enter in the appropriate code when prompted.
Click Pay.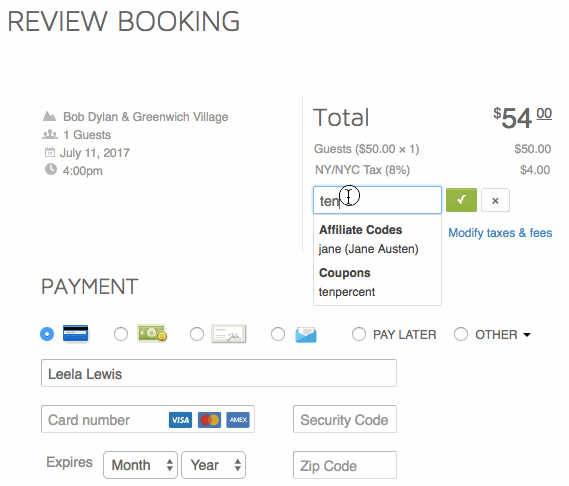 To Note
The coupon, code, and discount applied all break out as separate line items in the customer's Payment Summary.

Certain 

Tags are auto-generated into the Tags & Internal Notes section of the customer purchase. These tags are searchable in the Purchases tab and in your exported reports.
Tip:
Made a booking but forget to add a code? You can
add a code post-booking
via the
Add Code
button on the customer purchase.