Holidays, birthdays, anniversaries, company outings...There may be a few days out of the year when you need to close down shop for the day, or certain times. To block off availability for specific dates and times, you'll want to use the Blackout Schedules selector in Global Settings.
The following details how to set up Blackout Schedules in Global Settings, meaning that these selected Blackout Schedules will apply to all your listings. For details on how to set up Listing-Specific Blackout Schedules, click here.
---
Creating Blackout Schedules
Navigate to the Listings tab and select Global Settings.
In the drop-down, select Blackout Schedules.
You can see All the Blackout Schedules you have, which are Active, and Expired

To create a new Blackout Schedule hit the green +Add blackout schedule
Weekly: Select the days of the week for which you'd like to make close off availability.
Custom: Select the calendar dates for which you'd like to make close off availability.
Time Ranges: Select the time range in which the Blackout Dates will close off availability.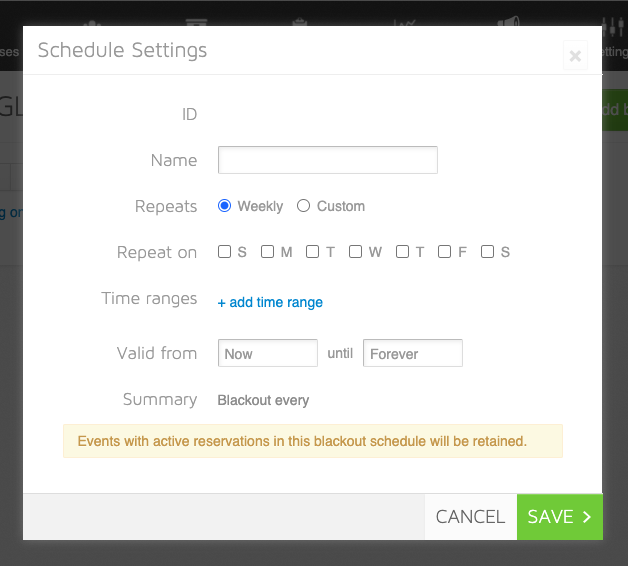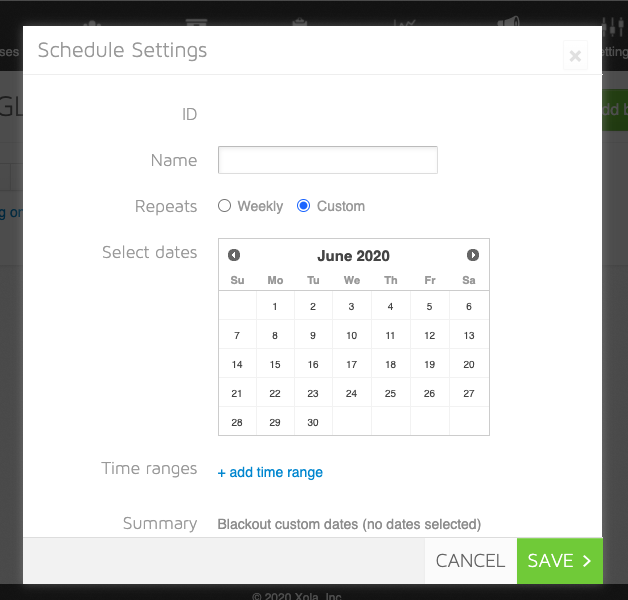 Note: Days and times that have been designated as Blackout Schedules will not show any availability on your website or in the back office for your staff.