The Xola Dashboard will always default to the current day in List view, Reserved mode for all listings.
Select and Filter
Use the Listings filter to view events for all listings, for one listing, or just a select few. You can scroll, search, and select the exact listings you'd like to see on the Dashboard.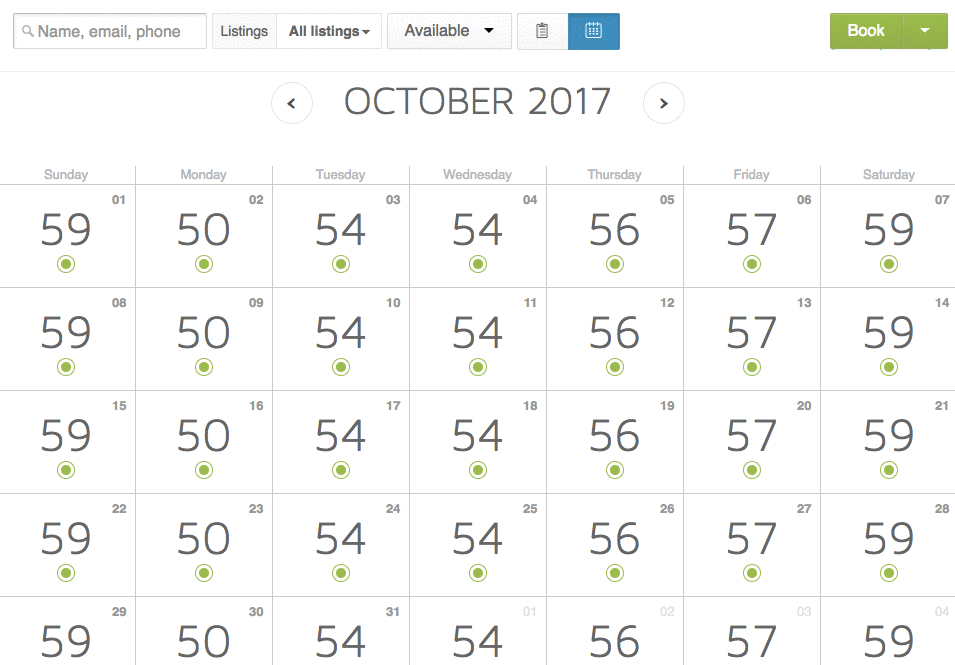 After you've chosen the correct listings to display,
Click Reserved to view only events with active bookings.
Click Available to view only events with available spots.
Click All to view all the events for that day, regardless of booking status.