Xola offers a powerful "Gifts" module to help you maximize revenue from those who wish to share your exquisite services with others.  By copy/pasting a snippet of code onto your website, you can generate a "Gifts" button that allows your customers to purchase a specific activity, or redeemable dollar amount, for their friends or family.
Offering your customers the ability to purchase "Gifts" online allows you to easily grow revenue during the holidays, capitalize on happy customers who'd like to share their experience with others, and reengage your list during the off-season.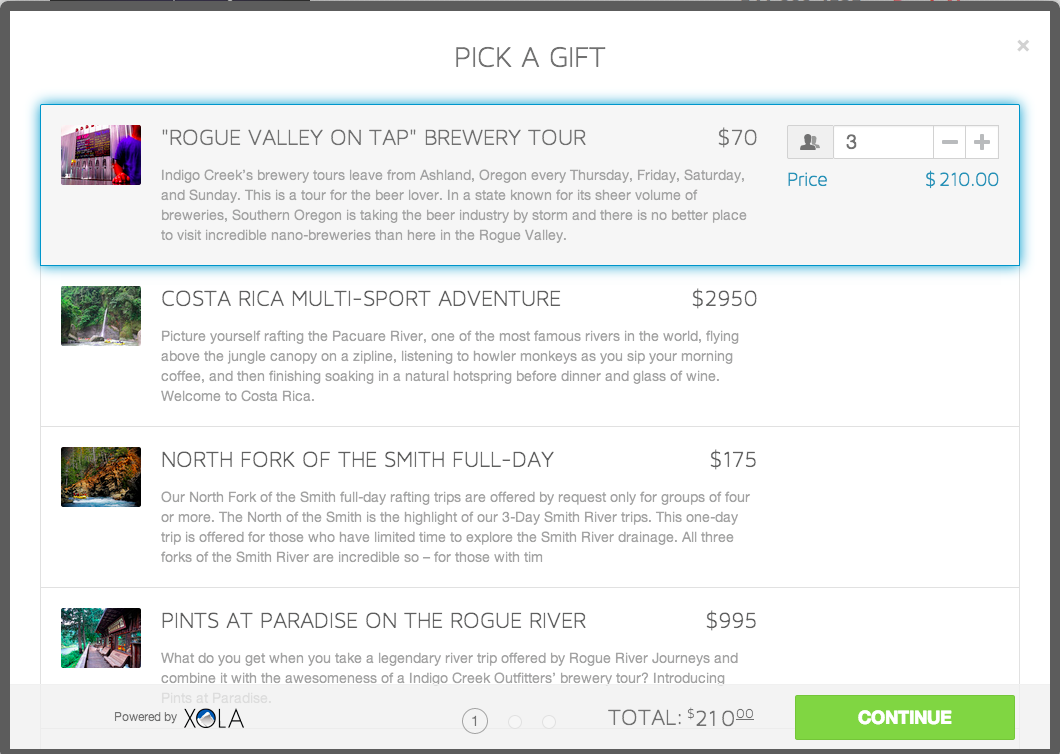 You know you want to offer gift cards for purchase on your website, but how do you actually do it? Read below to learn how to create and place a Gift button on your website.
---
How to Implement a Gift Button
1. How to Define Gift Settings
Navigate to the Settings tab, and select Button Code on the bottom left
Select the Gifts tab on the bottom right
Select +Create New Button
Click and drag the options you want to offer from the left category to the right. See this article for more information on what to include.
Select Save
2. How to Put Your Gift Button on Your Website
Select the article below to browse other Button articles or find your website domain to learn how to put the button code in the appropriate location on your website.